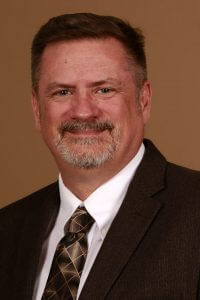 (PRWEB): Robert Lamm will participate as a panel member at the upcoming "Don't Let Your Business Get Hacked" seminar presented by State Fair Community College.  He will be joining SSA Darren Holtz of the FBI, Tom Fairfax of BRHC and Joel Sovanski of SFCC.
Lamm, along with other industry leaders will focus on what you can do to protect your business from the next cyber-attack.  With hackers savvier than ever, the panel will address how businesses can access resources that will help them get protected.
"I am excited to join the panel discussion with other industry veterans who have helped shape security awareness" said Lamm. "LammTech is constantly looking at the security landscape and how our own organization can provide value to clients and the community we serve. I hope those of us on the panel can share some wisdom with attendees."
The event is October 10, 2017 from 11 AM to 1 PM at the State Fair Community Colleges Thompson Conference Center in Sedalia, you can register at http://bit.ly/sfcclt1
About LammTech
LammTech (www.LammTech.com)is a network management, Cloud and systems technology integrator providing end-to-end solutions that ensure business integrity for small, medium and enterprise-level clients.  From design through deployment LammTech is an advocate for clients to strategically align their business and IT objectives.  We architect, implement and fully manage IT solutions spanning computing infrastructure, enterprise management, VoIP, security and cloud solutions.  The company is headquartered in Sedalia, Missouri.
###
Press Contact
Peter Busam
Equilibrium Consulting LLC
(843)712-7130
pete@equilibriumconsult.com